The FAA made a reasonable choice. Well, it was forced upon them, because of their own rules. The ADS-B specs were written such that certified ADS-B solutions must be installed using a supplemental type certificate (STC) process. There are some aircraft that aren't "type certificated", including experimental aircraft, that could be supplemented. The FAA has changed the rules to allow aircraft without type certificates to have avionics installed that are not certified to the technical standards order (TSO). Most nav/com radios in GA aircraft do not have TSO'd radios, but the FAA wrote the ADS-B rule to mandate TSO'd ADS-B equipment. TSO'd equipment is required on aircraft used for commercial operations.
To obtain the TSO, requires certification from the FAA. As things are, there are tests to be taken and paperwork to file, and the process takes time, and money to complete. That money ends up raising the price of the equipment beyond the bill of material (BOM) costs. In the end, you and I pay for this certification. The ADS-B equipment manufacturers were including this in the price we paid for the UAT or transponder.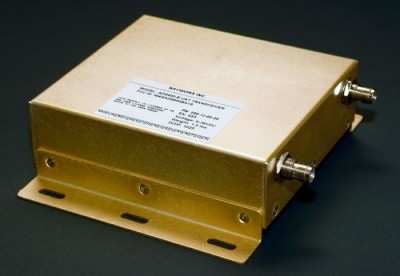 Now without the need for the TSO certification, the equipment manufacturers should be able to sell equipment for a little less. One manufacturer, so far, has taken this to an extreme.
NavWorx
will sell a
UAT for $699
for a limited time for experimental aircraft. This device is ADS-B UAT in and out, with built in GPS. The data can be connected RS-232, Bluetooth or WiFi to a display including mode manufacturers
MFDs and Tablets
.
It will need a couple antennas, one for the UAT and the other for the GPS. There will need some "baro" aiding, to allow accurate altitude reporting. The baro input can come from the transponder encoder if it includes RS-232 output, or can come from a specific NavWorx TransMonSPE device for another $169.
Hopefully this is the start of the flood, but in the mean time, this is certainly welcome news. I knew it was possible, and hopefully NavWorx will keep going offering even better devices, at reasonable prices.
You gonna buy one? I am pretty sure I will.